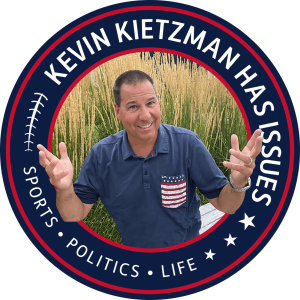 Friday May 19, 2023
World Cup Heist is on in KC, Transportation and Immigration Part of Deal, FIFA Calling Shots, Royals Improving, Top 10 List All Wrong
   Remember when you voted to spend over $100 million to get the World Cup in Kansas City?  Of course you don't.  Mayor Q and his cohort governors have their hands in your pocket with a smile on their faces.  Imagine putting a vote to a soccer event for other countries filled with millions of dollars for transportation and projects for illegal immigrants and refugees.  What?  Yep, it's on in KC.  Oh, and your partner is the most corrupt sports entity in the world.  Buckle up.
   The Royals took 2 out of 3 from San Diego and are now 5-5 in their last ten.  The schedule is really, really easy the rest of this month.  Is a win streak in their future?
   The PGA Championship had a couple viral moments on day one as a player gets plunked by a ball while another falls in the mud.  
   And a top ten list of gas stations/convenience stores in America is the worst top ten list of all time.