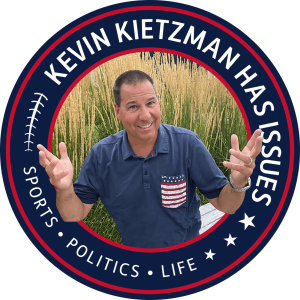 Thursday Mar 09, 2023
White B12 Coaching Drama, More Lipstick for KU, Tucker Ratings Surge, DeSantis Can't Run Yet, Tiger's New Personal Problems
   One white  Big 12 coach is out, another is embroiled in controversy before he plays his first game of the tourney.  What's going on here?  It's all about race... are these guys both flaming bigots or is there more to it?
   Kansas announces more improvements to Allen Field House but it's hard to see how this will improve revenue.  New lighting in concourses, more chairbacks, another new scoreboard and sound system are all nice... but is KU delaying the inevitable in their need for a new building?  We go over the pros and cons.
   Tucker Carlson should send Chuck Schumer a box of steaks for promoting Carlson's Fox News program Tuesday night.  You won't believe these ratings and what the Dems did for Carlson's numbers.
   If you wondering why Ron DeSantis hasn't hinted or announced he's running for president, we have the reason why.  He's got a state law in Florida standing in his way... for now.
   And Tiger Woods has yet another problem with a woman as his girlfriend the past 6 years has filed a lawsuit against him.