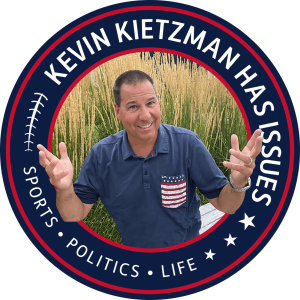 Tuesday Nov 29, 2022
Whining Solves Nothing, Supremes Hear Border Case, "Bronze" Mahomes is Here, KU Deals w/Injuries, Cats Talking Big
   With so much frustration felt by so many conservatives after the last two years, it's pretty obvious that complaining about it all will do nothing.  This was a big issue at a speaking event I emceed Monday night and to be perfectly blunt, it's not who conservatives are.
   One of the ways to get change right now is through legal cases in front of the Supreme Court.  The illegal border policy case starts today as justices will hear arguments that the Biden administration is breaking the law.
  Patrick Mahomes and his wife welcome a baby boy... Bronze Mahomes.
  KU hoops was missing a couple players in an easy win Monday night, we'll have the latest on when they may return. 
   And K-State is feeling really, really good about beating TCU in the Big 12 Championship game Saturday.  Are they right?  Overconfident?  Or just providing bulletin board material?