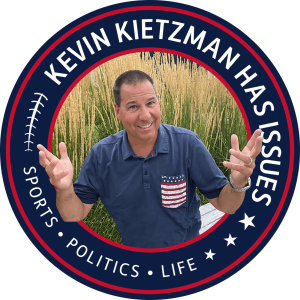 Monday Aug 28, 2023
Voters Moving Right, Vivek Schools CNN, Chiefs Face Tough Cuts, MU/KU/KSU Game Week, Hovland Slays Tour Field
   A slew of alarm bells are going off in the Democrat party as polling shows voters do not like Joe Biden or his policies.  We've got the laundry list of mayhem for you.
   Vivek Ramaswamy just schools Dana Bash on CNN after charges that he's somehow racist and then totally delivers the goods on the liberal climate hoax.  We'll play it for you.
   The Chiefs best three offensive players this pre season could all make the team or all get cut.  This is going to be hard, very hard, for Andy Reid.
   It's game week in Columbia, Lawrence and Manhattan and the schedule makers did us  a favor.  We get one game each night beginning Thursday.  We'll preview all three games.
   And Victor Hovland is the king of golf as the Fed X Cup champion by crushing the field in Atlanta this week.  Oh, and he made $18 million for his efforts.