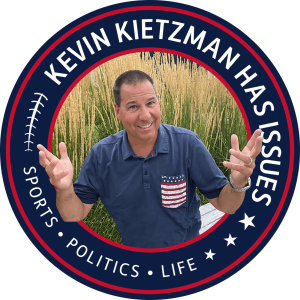 Tuesday Aug 22, 2023
Using Chiefs to Scam You, Soccer Ratings Tank, KC Doctor Leads Way for Covid Shot Sufferers
   We start with a couple sports notes including scammers using Chiefs players Chris Jones and Patrick Mahomes to get into your wallet.  Be Careful.
   The media want you to believe soccer is awesome and Women's World Cup ratings in Europe prove it.  What a fraud as this tourney tanked in America.
   Then, an incredible conversation with a KC doctor that completely changed his practice over a decade ago when his dad became sick.  Dr. Kipp Van Camp helped his dad live four years longer using his dad's own tissue for treatment.  Dr. Van Camp is finding that this, and other regenerative treatments, is not only helping people with chronic pain or illness, it's just what the doctor ordered for people suffering from complications of the Covid shots.  What's happening at www.idealhealthkc.com is a must listen.