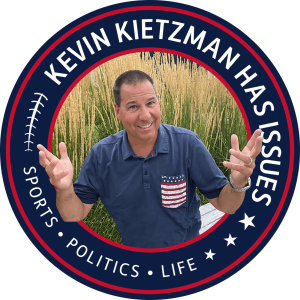 Thursday May 11, 2023
Trump's Greatest Hits Stun CNN, Network Cuts Him Off, SM North Protest Falls Flat, 5 Chiefs Games Announced, KU Crushes NIL, R's Bats Stay Hot
   Oops.  CNN was looking for a ratings boost by having President Trump on for a Town Hall with their "rising star" Kaitlan Collins.  It backfired in an epic way as Trump out negotiated CNN on the setting and audience makeup AND  built up Collins as a pit bull who then came off as really rude and cold.  Simply put, this was Trump's greatest hits and it was so epic CNN pulled the plug early and cut him off.
   The protest against SM North teacher Caedran Sullivan fell flat Wednesday as students that want her fired walked out in protest.  But so did a whole bunch of students that love her.  
   Five Chiefs games for 2023 have been leaked, we have list for you.  Kansas basketball has caught up in the NIL/transfer game very quickly as they load up on the positions they need most.  And the Royals, yes, the Royals, are just mashing the baseball.