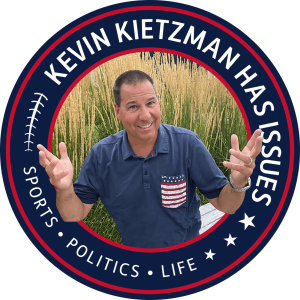 Thursday Nov 02, 2023
The One and Only Bob Knight, Realtors Lose Big in KC Fed Trial, Shawnee Politics Great Again, Kelce Blasts Offense, Mizzou's Best Shot, Big 12's Big Week
   There was only one Bob Knight.  The legendary college basketball coach died at his home at the age of 83 after long illness and we will remember him for exactly what he was.  A great coach, an outrageous character and a great American patriot.
   In a story you may not have heard yet, a jury in a federal case in Kansas City has awarded home sellers in Kansas and Missouri up to $5.3 billion in damages for being over charged by realtors between 2015-2022.  This is an incredible story nobody is talking about.
   The city of Shawnee has gone all MAGA and residents seem to like it.  It's so impossible to be a Dem in Shawnee that local liberal media outlets are trying to tell you both mayoral candidates are Republicans.  This after a liberal city manager is ousted over a sexting scandal. It's red and it's wild in Shawnee where Mike Kemmling is the person to vote for. 
   Travis Kelce blasts the whole offense on his podcast and says it's time to refocus, we'll tell you Mizzou's best chance of beating Georgia and KSU and KU have their title hopes on the line with several others this week in the Big 12. 
Comments
(1)
To leave or reply to comments, please download free Podbean or