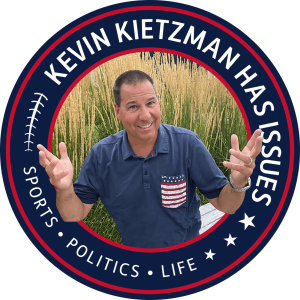 Tuesday May 02, 2023
SM Teacher Drops Bomb on District, WH Blames Gun...Not Illegal Alien Killer, Mahomes Hits Red Carpet, Small Biz Hurt by Draft, NHL Team for Americans Only
   A 15 year English teacher in the SM School District has absolutely dropped a nuclear bomb on the policies of the wokesters running things by writing at op-ed at www.readlion.com that has made national news.  It's incredible.
   Joe Biden says he will negotiate a debt ceiling raise with Kevin McCarthy while ordering KJP to blame the mass shooting by an illegal alien on the gun and Republicans in Congress.  This is the dumbest argument yet if they think an American law will keep an illegal alien from buying an illegal gun.  He CANNOT buy it legally,  for crying out loud.
   Patrick Mahomes hit the red carpet at the Met Gala in New York and you won't believe on media outlet's account for why Mahomes got invited.  We are clearly living in two different worlds.
   Small business owners in KC are complaining they went broke over three days of the NFL Draft as roads were closed and people couldn't get to their shops and one NHL team is selling playoff tickets ONLY to Americans.  You'll love this story.