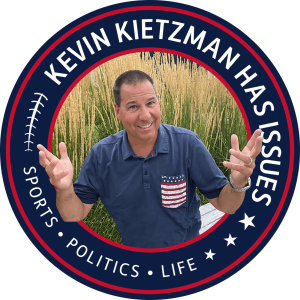 Wednesday Jul 06, 2022
RPT: ACC is Screwed, More Journalists Joining Sports Teams, Biden's Guilty Voicemail, KS Voters Signing Up, Mayor Q's Good Plan
   While most people think the Big 12 is in a good position to expand, nobody really knows.  And in ACC country... well... one headline reads "The ACC is Screwed" while another story indicates the ACC and Pac 12 may be working on a total merger.  I like my plan, you like yours.  Who the heck knows?
    Another prominent sports journalist in KC has quit media and gone to work for a team they covered.  It's easy to see why this is happening.
    A damning voicemail is released that Joe Biden left for his son Hunter regarding their seedy China dealings.  You have to hear this story the White House will NOT comment on.
   Kansans are signing up to vote in pretty big numbers since Roe was overturned.  It's thousands and thousands state wide... the question is... which way are they voting?
   And Mayor Q comes up with a really good idea that could increase safety in KC and immediately gets blasted by the left.