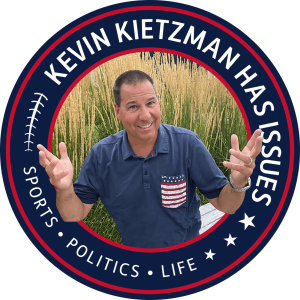 Wednesday May 03, 2023
Royals Making History, NLBM Plans New Building, Russell Wilson Crashes Buggy, Tucker Attacks Fail, Gaetz & AOC Team Up
   The Royals are making history this year... the kind of history that makes you the butt of jokes.  It's ugly, even on a night when Salvy hits two bombs.  What is going on with this miserable team?
   There is good baseball news as the Negro Leagues Baseball Museum unveils plans for an incredible new building and campus that includes a ball field.  You won't believe how many visitors the current museum hosted in February.
   Broncos quarterback and his teammates crashed a buggy while playing golf in Littleton, Colorado.  Nobody was hurt.  But the best part of this story is the name of the course they were playing when they crashed.
   Media Matters is trying to do hit pieces on Tucker Carlson by releasing videos of Tucker on the set before he was on air but it's backfiring.  It's just making him look more normal than he already did.
  And stop the presses... Matt Gaetz and AOC have teamed up to write a bill together.