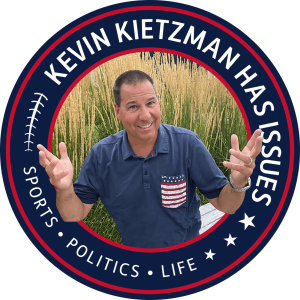 Monday Feb 27, 2023
Ridiculing Mandates, Pothole Pete in KC, Jeff Roe on GOP Race, KU Can Clinch B12, LIV Golfer's $5m day
   Buried over the weekend is a finding by the Department of Energy that Covid originated from a leak at the lab in Wuhan.  No shocker there, welcome to what we've all known.  But it's telling they hide that news and Biden won't agree with it.  At the same time, a stunning joke by SNL Host Woody Harrelson ridicules government and mandates.... this is how we gain ground.  
   Stop the presses... Pothole Pete is in KC Monday to tour our new airport terminal.  Oh, goody!
   Kansas Citian Jeff Roe appeared on Fox News Sunday to give his thoughts on the state of the Republican presidential primary, this is good stuff.
   Lady Gaga won't pay reward money, conservatives are flocking to their favorite restaurants and a football coach helps the cops.
  In hoops, KU can clinch a Big 12 title with a win over Tech on Tuesday while KSU and MU keep winning and improving their tourney seeds.
   And a golfer on the LIV tour has the best day of his life winning nearly $5 million.