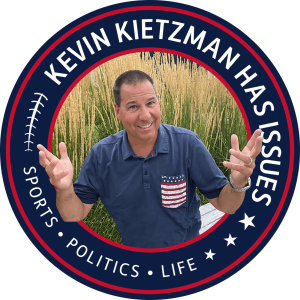 Wednesday Nov 09, 2022
Red Trickle Still Wins, MO Greatness, Schmidt Biggest Loser, Senate Cliffhanger
   Before you start feeling a gloomy, remember, winning the House is winning the House.  And while there was certainly no red wave, there was a voter shift by people that aren't happy with what's going on.  We'll take it.
   The state of Missouri, like Florida, was a statewide sweep and beatdown by the GOP.  God bless Missourians!
  The biggest loser in all this is not Amanda Adkins in District 3 of Kansas, it's now obvious that seat is gone forever.  Johnson County has swung left and bad things are coming.... take it to the bank.  No, the biggest loser was Derek Schmidt who lost by just a few thousand votes after completely ignoring campaigning in the KC area.  It was a horrible strategy that still would have worked if not for two other also rans on the ballot that got over 30,000 votes.
   The Senate hangs in the balance but still looks like it's going GOP... hang on tight.