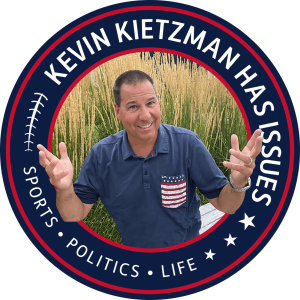 Wednesday Nov 23, 2022
Rams Crippled Coming to KC, Leipold Gets New Deal, Trophy Game for Mizzou, Lee Sterling's Picks
   Happy Thanksgiving to all and we're pretty sure you'll be mixing if some football with your feast so here's your weekend preview. 
   The Chiefs get a crippled Rams team that's in last place it what was supposed to be a great matchup.
   KU and KSU battle Saturday night and Jayhawks coach Lance Leipold will coach with a fat new contract.
   Mizzou tries get get bowl eligible against Arkansas and Lee Sterling of www.paramountsports.com is offering up his college blowout of the year.  Enjoy!