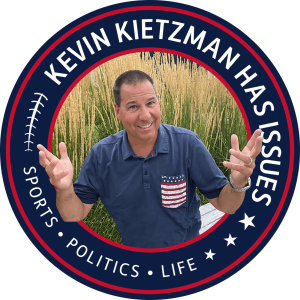 Friday Nov 18, 2022
Pelosi's Calamity Won't go Away, Chargers Receivers will Decide Game, Cats Rooting for KU, Lee Sterling's Point Spread Picks
   Nancy Pelosi announced she's resigning from leadership but let's be certain about one thing, she isn't going away.  There will be interviews, documentaries and behind the scenes control she won't be able to relinquish.  They'll talk about greatness, but her legacy is she's leaving behind a calamity on the American public.  
   The Chiefs have a huge game against the Chargers that everyone expects KC to just go win.  But the Chargers receivers will have something to say about this as Keenan Allen and Mike Williams are ready to use their advantage on the KC defense.  I expect this to be a really hard game.
   K-State fans are rooting like crazy for KU this week, Mizzou has a shot in the arm game in the non-con and Lee Sterling of www.paramountsports.com has his college football underdog of the year this week.