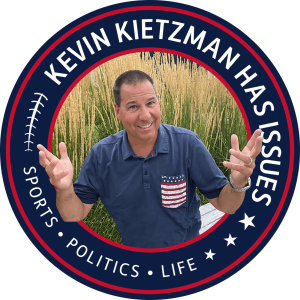 Friday Nov 03, 2023
Olathe Schools Loses Lawsuit, Speaker Lives Paycheck to Paycheck, Dolphins Fastest Five, Eurohead Stadium, Lee Sterling's Picks
   Conservatives that fight back... win.  Jennifer Gilmore has been through quite a journey to get onto the Olathe School board and two years ago was speaking to the board when they cut off her mic and kicked her out.  She filed suit, and this week, a jury sided with her that the district acted unconstitutionally.  She asked for $1 and an apology, instead, the OSD spent over $250,000 fighting her.  What a week as she's on the ballot and will likely be joining that board when she wins election on Tuesday.  What a rock star!  $1 richer. 
   Dems played "gotcha" with new speaker Mike Johnson by saying his bank documents are fraudulent.  What a surprise when it was learned he has no bank documents as this congressman does it like you are supposed to.  He's in DC serving the people in his Shreveport district living paycheck to paycheck.  What a perfect speaker for these times.
   Did you know the 5 fastest speeds recorded in the NFL this year were all by Miami Dolphins players?  It's going to be quite a test at "Eurohead" Stadium on Sunday.
   And Lee Sterling of www.paramountsports.com is offering 7 plays for $17 on Friday.  Last week he added one to the special and went 7-1.  Let's go!