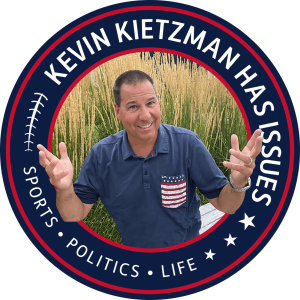 Thursday Feb 23, 2023
Not All Stories are the Same, Black Panther Communist Shocked by DNA, Bama Should Boot Player, Mahomes has Netflix Show, KU Guards take Souvenirs
   It's getting very hard for people to draw any distinction between a big and important story and something that really doesn't matter very much as they all seem to get treated the same.  I've got some examples of how extreme this is right now.
   A 79 year old woman that was a Black Panther, Communist Fugitive and involved in a murder has built her life around the plight of African Americans after slavery.  She could be on suicide watch after going on that PBS show that tells you who your ancestors are and how you got to America.  
   Brandon Miller scored 41 points for Alabama Wednesday night including the game winning shot.  He should NOT be on this team.
   Patrick Mahomes is the focus of a new documentary on Netflix... and two other Mahomes stories.
  And a pair of KU guards took souvenirs from TCU after the game Monday night.  This is pretty funny.