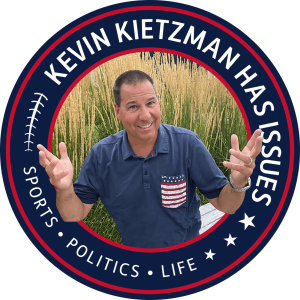 Thursday Mar 16, 2023
No Opinions for You, Trump Song Goes Viral, Woke is New N Word, Lezak Controversy is Money, KC Southern Grows
   Liberals have a new game plan since they can't win the debate to get voters, they now say you cannot even have an opinion on anything.  This playbook is really risky after we've been so right so many times.
   A song by a Christian artist called "Trump Won and you Know it" goes viral and it sure to make their heads explode.... I'll play it for you.
  An MSNBC host says white people can't use the word "WOKE" as it's a dog whistle and the new N word.  Wait, what about white liberals?  Can they use it?
   Former KC tv weather guy and my friend, Gary Lezak, is the most talked about meteorologist in America after he predicted a hurricane several months out.  He's about to cash in and make big money as the worlds only self proclaimed long range forecaster.
   Kansas City Southern Railroad is getting bigger and a rebranding through a merger that will create jobs in KC and create the only rail line from Canada to Mexico.
   And America has a new top dog as the Golden Retriever's 30 run is over.  We'll tell you what our country's favorite dog is this year.