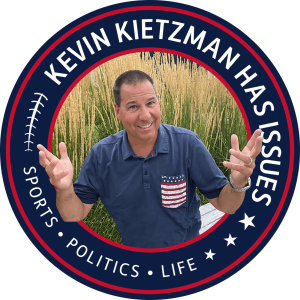 Monday May 01, 2023
NFL Draft Stories Abound, Chiefs Crush It, LIV Caddy Gets Rich, Illegal Alien Kills 5, Biden in Free Fall, ESPN's Twin Towers Gaffe
   There are just some incredible stories around the NFL Draft this weekend in Kansas City from things seen and heard on the ground to some individual player stories.  We've got 'em all. 
   The Chiefs just crushed it trading up for players they really wanted and attacking every position of need.  We'll go over all seven picks.
   Talor Gooch wins again on the LIV Golf tour and made almost $10m in 8 days.  But wait until you hear how much money his caddy has made in 8 days!
   An illegal alien in Texas that has been deported multiple times went on a rampage and killed 5 of his neighbors.  Silence from your government on this.
   Joe Biden's son is in a courtroom, investigations are everywhere and Joe flopped at the mic at the White House Press dinner.  It's just another awful week in an awful presidency.
   ESPN on ABC commits the all time  gaffe when it shows stock footage of the Statue of Liberty and a man lost at seas for 24 days turns down a new, free boat.