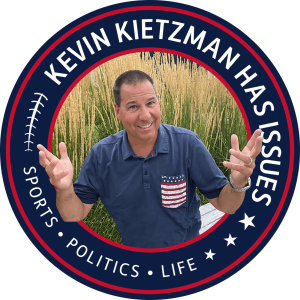 Friday Sep 02, 2022
Mizzou Rolls, My Visit to Sportsbook, Paramount Picks, Biden's Awful Speech, Taco Bell Strike
   The Missouri Tigers were a little bit of what you would expect and a whole lot of what you hope they will be in a 52-24 rout in their season opener.
   As KU and KSU get ready to start, I'll tell you about my trip to the sportsbook on its first day of operation in KCK.
   Lee Sterling of www.paramountsports.com is here with five big selections for the weekend as we talk a little college football.
   Joe Biden took the Presidency to a dark place it has never been in my lifetime in an awful looking speech that was an attack on at least half of all American citizens.  This has to backfire.
  Workers walk out of and close down a Taco Bell in KCMO over wages and work conditions... but here's another story where that isn't the real issue.
   And an unlikely animal gets its head stuck in a tree... we'll share this rescue story.