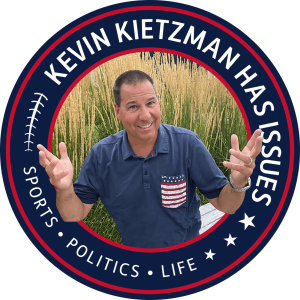 Tuesday Dec 14, 2021
Mellinger's Big Move, Spags Feeling it, Bay Area Media Targeted by Thieves
   Kansas City Star columnist Sam Mellinger is leaving to join the Royals as Vice President of Communications.  A typical reaction may be that it seems a little slimy to have a journalist selected by a team but that's far from the case here.  Mellinger has been tougher on the Royals than anyone through the years and they recruited him for this position out of respect.  This story has many layers.
   Over at Arrowhead, defensive coordinator Steve Spagnuolo is feeling so cocky about his defense, he's pointing out to the media things he's not good at.  When that's happening, you know he's a confident coach.
   And another news crew has been targeted by criminals in the bay area as these thieves no they will not get locked up long even if they get caught.  It's suddenly very dangerous to be in the media.