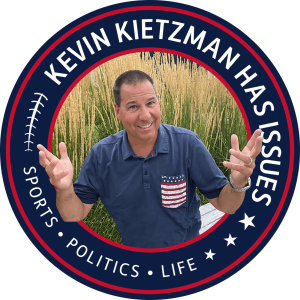 Friday Jul 15, 2022
Media Bigots Ashamed of Royals, Vaxxed Columnist w/Covid Can't Cover Story, Team Wins w/Replacements
   This is the greatest story ever watching 10 Royals and three staffers sit out a series in Toronto because they don't want to take a shot that doesn't work to enter a country that doesn't want them.  They've broken no laws yet the bigots in the media believe it's ok to have blatant bias against their fellow citizens that have differing views.  How un American as we've been told to be tolerant and inclusive of others.  But not in this case. 
   A local columnist, behind a paywall where nobody can read it, has written a softly critical column "not here to demonize," laments that he'd like to talk to Whit Merrifield and the others but can't because he has Covid.  The writer is fully vaxxed and boosted.  You CANNOT make this stuff up. 
  And the Royals unknowns go out and beat Toronto anyway... 3-1 behind a Bobby Witt Jr. home run and some guy named Nate Eaton going yard.