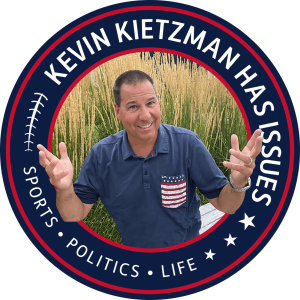 Monday Mar 13, 2023
March Madness Arrives, Self to Return, Mayor Q's Awkward Date, Salvy Crushing, Oscars Bore
   You've got your bracket and you're ready to go but don't forget the eraser.  This tournament shapes up with a field consisting of so many teams that could win a couple games and move on.  We break it down for KU, KSU and MU.
  Then, Bill Self says he's feeling good and ready to coach after five days in the hospital and two stents placed in arteries around his heart.   We have more questions than answers at this point about what really happened.
   As Texas was beating the Jayhawks Saturday in KC,  it wasn't as surprising as Mayor Q losing a photo op.  He's the king of these things at parades, airports or by a fountain.  But squeezing in sitting next to Shaquille O'Neal was really awkward as the cop supporting, tough on crime former NBA player didn't appear to be interested in speaking to the Mayor at all. 
  Salvy left Royals camp to play for Venezuela in the World Baseball Classic and he's working his way toward winning the MVP.  Salvy's team is leading the pool of death after the slugger goes 4-4 in a rout over Puerto Rico.
   And the Oscars had a chance this year to catch and hold some people with hugely popular movies like Top Gun and Avatar earning a ton of nominations.  But they blew it.  A movie nobody has seen that we don't know what is about won all the Oscars.  Snooze.