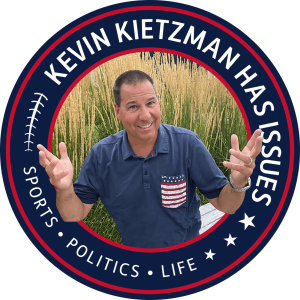 Wednesday May 17, 2023
Mahomes Family Drama, Runway Slows Recruiting, Obama Under Fire, Leftists Storm Capitol, KC Cop Hero at Royals Game
   Not only has this been a really rough week for Jackson Mahomes in Johnson County court facing multiple counts of assault, it appears his sister in law is now chiming in threatening payback to anyone who crosses the family in this case.  What the heck is going on here?
   How would you like to be a college coach trying to recruit and they close the airport in your city.... for FOUR months to build a new runway?  It's happening right here in our backyard.
   President Obama is rightfully under fire after saying what keeps him awake at night is our "divided media."  This has to go into the history books as one of the dumbest things and ex-prez has ever said, especially since he's the one responsible for the problem.
   Did you know dozens of leftists stormed the Capitol in DC this week and 12 were arrested?  Of course you didn't.  Now that's a problem with our media.
   And an off duty KCMO police officer may have saved a boy's life at a Royals game last week.  This is a great story and exactly why we love the police.