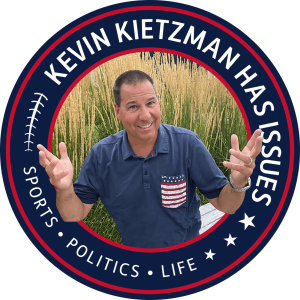 Wednesday Mar 01, 2023
KU Sleepwalks to Title, EB Knew it was Last Year in KC, R's Relievers Dazzle, Mayor Beetlejuice Ousted, China Warns Elon
   It has been stunning to watch KU go from losing three in a row with problems everywhere to winning 7 straight to capture the Big 12 title.  The craziest part, their transformation was so thorough, they were able to phone it in the last two games.
   Former Chiefs OC Eric Bieniemy has finally let the truth out of the bag.... this was his last year in KC no matter what.  He and Andy struck a deal prior to the season.
   It's only spring training but four Royals relievers retired 11 batters on Tuesday, 9 by strikeout.  We have the read on what's going on here.
   84% of Chicago voters voted against Mayor Beetlejuice Tuesday in a recall election and she is OUT.  What this means for other Dems soft on crime is our focus.
  And through state controlled media, China is warning Elon Musk to shut up.