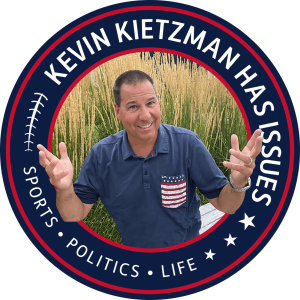 Thursday Mar 02, 2023
Kelce is Indiana Jones, Hawley Grills AG, Western Storms Crush Climate Freaks, KSU Brilliant, MU Storms Back, Chiefs Rate Low by Players
   Travis Kelce as Indiana Jones to promote Saturday Night Live is the best thing you will see this week!
   Missouri Senator Josh Hawley fights for Catholics as he just obliterates Attorney General Merrick Garland at a Senate hearing.  We love Hawley.
   Snow in LA and Vegas in March and record snowpack the past two years in the American West is just crushing the climate freaks screaming heat and drought.
   Kansas State is brilliant in bombing OU and vaulting up to the two seed in the Big 12 while Mizzou storms back to beat LSU.  Both teams and seasons have so much in common including record setting performances Wednesday night.
   And the NFLPA put out it's player survey for free agents to consider and the Chiefs finish near the bottom, including 4 D grades and an F.  I'll explain why this is not a bad thing.