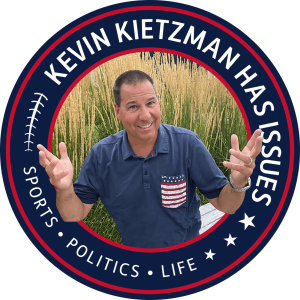 Wednesday May 24, 2023
It's On for Ron, Target Wears Bullseye, Lib Rocker Slams Libs, Cruz Decimates AOC, Golf Coach Rips Media, KU Preseason #1
   Ron DeSantis makes it official, he's running for president.  How it all plays out is anyone's guess but I can promise you this... it's going to get wild very quickly.
   Target Corporation is trying to avoid getting "Bud Lighted" by Conservatives.  Good luck with that.
   Rocker John Mellencamp is a reliably liberal sort these days but he's written a song about the crap show with homeless people in Portland and intentional or not, he's hammering on leftist policies.
   Ted Cruz may have executed the greatest Twitter takedown of a dem ever and it wasn't a fair fight.  When you have facts about the dem party's history with black Americans and you're sparring with AOC, it should be easy.
   Brooks Koepka's coach Claude Harmon has his own podcast and he has just destroyed any debate about whether LIV Golf is a legit tour and targets the media shills who only say good things about PGA Tour players.
   The Royals get a win and the GM sees some progress, the NFL approves a college rule for it's league next year and KU is already number one in a pair of preseason basketball polls.