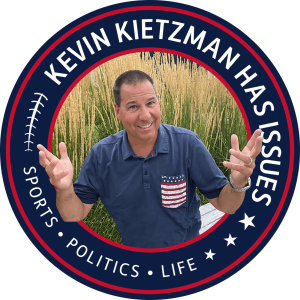 Tuesday Oct 31, 2023
IRS Money to Support Israel, Ukraine Leaders Stealing Billions, Local Vote no Longer Non Partisan, Chiefs Germany Controversy, Clemson Coach Loses It, Hockey Death no Accident
   Every now and then something so common sense comes up in DC it's guaranteed to be blasted.  New Speaker Mike Johnson wants to send $14 billion in aid to Israel and he wants the $14 billion to be taken from the IRS.  Brilliant.
   A top advisor to Zelensky in Ukraine tells Time magazine the leaders are stealing "like there is no tomorrow" from the American taxpayers.  Can't wait to hear how Biden responds to that.
   We voted on Monday and there's a sea change taking place in our "non partisan" local elections as politicians are making it clear where they stand.  We have examples.
   Chiefs fans everywhere are complaining the team is going to Germany to play the Dolphins and it's a reflection of how spoiled we've become.  Meanwhile, Dabo Swinney at Clemson has a spoiled fan base he may be losing after blasting a very young fan on his radio show.  We will play it for you.
   And hockey player Adam Johnson is dead after another player slashed his throat with his skate in a pro league in Europe.  It's the most gruesome thing you've ever seen and it does not look like a freak accident.
  And our Final Final is a hoops star gone broke finding out his wife has a dirty job on the side.