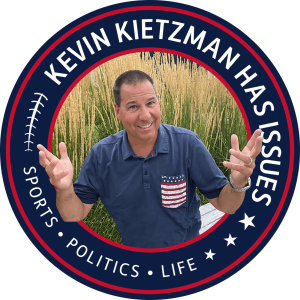 Thursday Aug 31, 2023
Hurricane Saved Lives, Old Politicians Get Worse, Chris Jones Bores Me, MU Goes First, Gary Woodland Health Shocker, Airborne Subway
   After 48 hours of non stop hurricane coverage and no hurricane deaths, here's a take you simply won't hear anywhere else.  Hurricane Idalia, statistically, saved at least 19 people from dying in Florida.  I'll explain.
   A new book on Joe Biden is coming out and clearly paints him as a senile, grumpy old man.  Diane Feinstein is a mess.  But nobody appears to be doing worse than the very, very old Mitch McConnell and it's really hard to watch.  Are we even a serious country anymore?
   Chiefs GM Brett Veach is trying to be optimistic about Chris Jones coming to work but honestly, I'm bored with this story.  Let's move on to the Lions and just let me know if he ever shows up.
   Mizzou is up first with it's opener Thursday night, the computer says they should win by 35.
   2019 US Open Champion Gary Woodland faces a major surgery with the stunning news he has a lesion on his brain.
   And wanna fly in a blimp and eat a sandwich?  Our final final explains how you can do this in KC next week.