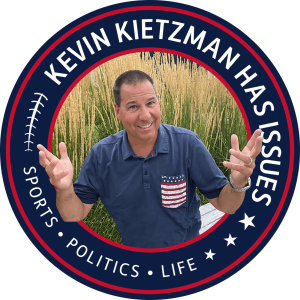 Wednesday Jul 20, 2022
Hammer Royals or Shut Up, Harbaugh Coach for Life, AOC's Social Media Stunt, Tragic Police Murder in NKC
   There's been plenty of fake outrage from left wing sports types about the horror of 10 Royals not taking the jab.  The latest is a bold headline saying Whit Merrifield needs to go only to read butter soft copy where the writer says he likes him and believes what he says.  Huh?
   Michigan football coach Jim Harbaugh is pretty much nobody's favorite but he could be now. The coach is speaking to pro life groups and getting drilled for it.  At the same time, AOC is doing Instagram publicity stunts over abortion and being praised a hero.  Wow, we are lost.
   32 year old Daniel Vasquez was killed on the job Tuesday after he stopped a car over and expired tag issue.  This story is just tragic and a strong reminder why we should never tolerate or promote anti police uprisings around the country.
   And it's National Hot Dog Day and I'll have mine with chili and cheese.  You?  We ask you to tell us where the best dogs are.