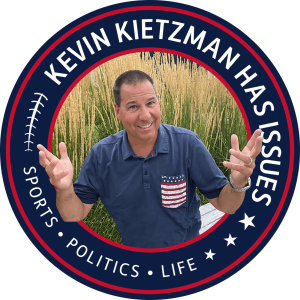 Thursday Nov 16, 2023
Hamas Rioters Deserve J6 Treatment, Royals Seek 3rd Site, Football Feast w/Stan Weber
    It's mostly the Football Feast on this episode but we start with 300 Hamas supporting rioters injuring 6 Capitol Police officers... with only 1 arrest.  You've got to be kidding me.  
   Also, the Royals now have a new location they want to explore building a new stadium?  What a mess.
  Then Stan joins us for the Football Feast.  How the Chiefs and Eagles are changing the rules of the game and the AFC Playoff picture top our list. 
   The Big 12 has a tiebreaker mess on its hands, who will start at QB for KU and Cody Schrader's selfless act near the end of his incredible game last week is exactly what's right about Mizzou Football this year.