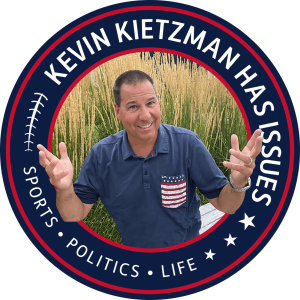 Tuesday Nov 22, 2022
Hall Monitors Flee Twitter, Passan Disingenuous on Shift, CBS' Awful Week, Model Selling Virginity, USA is Bad at Soccer, Leipold Likes KU Response
   Twitter is like junior high, maybe that's why they call some nut jobs on the left "hall monitors."  These people are fleeing the site and we're all better for it.
   In journalism, it's cool to say you're leaving Twitter but not cool to say why.  ESPN's Jeff Passan, who lives in KC, says he's moving all his breaking stories to Instagram but stops short of insulting Elon Musk or conservatives.  Wait until you hear the ridiculous reason he says he's doing this.  Just tell the truth.
   CBS News tried to leave Twitter but came back in just 36 hours.  And that was just the beginning of their horrible week.
   An 18 year old model is selling her virginity to go to Oxford Business school.  You have to hear how much she's been offered and what this could mean moving forward.
   News flash... the United States is not good at soccer.
    And KU coach Lance Leipold is in full coach mode right now with his team falling apart the past few weeks.  He says he sees one thing that has him feeling really good this week.