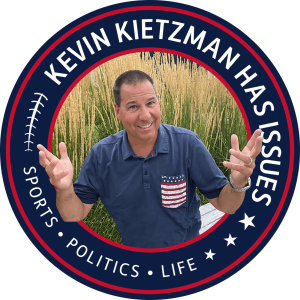 Tuesday Aug 30, 2022
GOP Numbers Look Just Fine, FBI on Notice, Trump Raid Reason Revealed, MU/KU/KSU Ready to Roll
   You'd think we would learn by now when legacy media start reporting something that doesn't sound right that they are doing their old fake news song and dance.  There's every reason to believe that's all they are doing as they predict doom for the GOP in midterms.
   One FBI agent that worked on suppressing the Hunter Biden laptop has lost his job and it feels like this could be the first of many as the bias in that agency is being revealed by inside whistleblowers.
   The man who wrote the book "The Plot Against the President" says his sources know exactly what the Trump raid is about and we'll share it with you.
  The Chiefs trim their roster to 53 and get their top new receiver back on the field for two weeks of practice before opening at Arizona as a 3.5 point favorite.
   KU formally announces their starting qb as the head coach makes a bold statement about his signal callers.  MU starts it's 5th qb on opening day in 5 years but has reason to believe it will work this time.  And K-State has only two goals in their opener Saturday night.