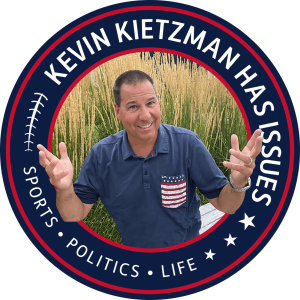 Wednesday Nov 08, 2023
GOP Gets Crushed Everywhere, Jax Co Kills New Tax, Chiefs to be "World's Team", Sign Stealing Part of Sports, KC's Best Podcast Awarded
   I was really, really upset after results came in Tuesday night as Republican after Republican that runs seems to have no idea what they are up against.  Whether it's here in KC or in Ohio or Virginia, there is only one absolutely reliable voter, even when their issue isn't on the ballot.  
   There is a way to fix the problem, but good luck getting the GOP to do it.  Ohio may be the model for what DC needs to do because everywhere you put a conservative issue on the ballot, it wins.  Even Jackson County, Mo shot down a new tax.  We take a deep dive today.
   The Chiefs admit it may be arrogant but they are now publicly saying they want to be the "World's Team."  It has me asking an honest question about all this Taylor Swift hoopla.
   Critics of Jim Harbaugh have always been everywhere and now they smell blood in the water to finally oust the Michigan coach.  But it's much ado about nothing if you ask me.  And Michigan's response yesterday proves it for anyone that's being honest.
   A famous NFL player gets his Rolls-Royce repo'd, Tiger Woods is making a comeback and a local news organization hands out an award for Kansas City's Best Podcast.