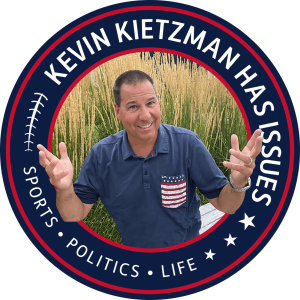 Tuesday May 23, 2023
Golfer Brings Out Our Best, Dozier Move Epitomizes Royals, Dodgers Cave, NFL Gambling Problem, Tim Scott Welcomed In, 84 Year Old Shooter Fading Fast
   All the talk Monday at the www.teamsmile.org golf tournament in Parkville was about the amazing moments at the PGA Championship over the weekend.  Club pro Michael Block playing along with Rory McIlroy reminds us how sports can bring out the best in all of us.
   The Royals are in a free fall so why not pile on and cut a player you still owe $15 million?  Sound impossible?  Well, it's the Royals and this move epitomizes all that is wrong.
    The Dodgers made a good move last week to drop a men's group that mocks nuns from being part of a recognized event at a game in June.  Now they've done more than a 180... they're going to give an award to these haters.
   Did you know several players and at least one coach have been bounced from the NFL for gambling?  We have the details.
   South Carolina Senator Tim Scott is in the presidential race and almost everyone agrees this is a good thing.  
   And 84 year old Andrew Lester, the accused shooter of Ralph Yarl, is in very poor health and fading fast according to his lawyer.