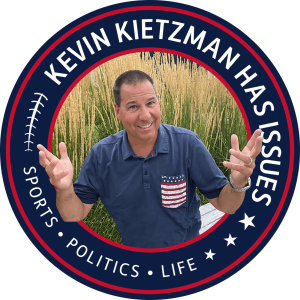 Thursday Nov 17, 2022
Frustration Over Narratives, TKC Names Royals Top Site, Leawood Hero Cops go Viral, AFC West Can be Won Sunday Night
   It's so frustrating with all the information available to Americans that the left continues to control the narratives by reporting lies for 24 hours before quietly correcting stories.  And all anyone believes is what they heard first.  
   Now it's happening in KC with the Royals wanting a new $2 billion ballpark that is all sunshine and unicorns.  www.tonyskansascity.com has a lead story today about where the park will be located and what it will do to a longstanding, proud community.
   The Leawood Police have gone viral in a great way after body cam footage shows a group of officers saving a woman from underneath her burning car.
   And while the Chiefs can't lose the AFC West Sunday night against the Chargers, it's pretty obvious they can win the division.  We'll break it down for you.