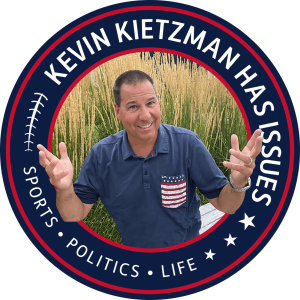 Wednesday Sep 06, 2023
Football Feast: Kelce Has Chance to Play, Stan Weber on Chiefs, KU, KSU and MU
   It's the return of the Football Feast and while it's not Thanksgiving, it is the Lions on a Thursday.  Travis Kelce's brother says Travis has a chance to play Thursday night and that's big news.  Stan Weber breaks down the injury as he's had it before.... then we lock in on the Lions and the challenge they pose.
   KU hosts Illinois in a contrast of styles, KSU tries to avoid a mistake it made last year and Mizzou's quarterback situation should be clearer. It's all here.
  Then, the most disgusting  Final/Final in KKHI history.  I'm sorry, but I have to do it.