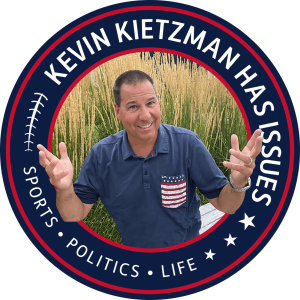 Monday Nov 28, 2022
Football Feast: Chiefs Batter Rams, Bengals up Next, Cats Crush KU- Title Game Saturday, Mizzou/KU Bowl Should be Set
   It's the Football Feast as we discuss just how easy it was for the Chiefs to beat the Rams, even though KC was sloppy at times.  The Bengals are up next and Cincy is hot as they're 7-2 in their last 9.  Stan Weber gives us the scouting report on the surging Bengals.
   The we discuss K-State's dominant win over KU and what the Cats have ahead Saturday in the Big 12 Championship Game.
   And why isn't Kansas vs. Missouri already set as the Liberty Bowl game in Memphis?  This should be the easiest bowl call ever.... and it's feeling like it may not happen.