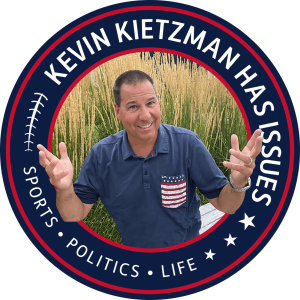 Monday Nov 21, 2022
Football Feast: Chargers Try Again, KU-KSU Game in Spotlight, Tigers Look for Bowl Bid
   The Los Angeles Chargers tried and tried and tried to beat the Chiefs Sunday night.  But come on, how are you going to beat Patrick Mahomes if you leave him nearly two minutes on the clock?   Those poor Chargers are so close.... yet so far from winning the AFC West.
   As Stan Weber joins us from the beach, we talk Chiefs, NFL and all our area college teams.  It's a big game in Manhattan Saturday night as K-State has a chance to beat KU and go to the Big 12 Title game.
   And in Columbia Friday, the Tigers take on the Razorbacks with bowl eligibility on the line.  We've got it all on the Football Feast.