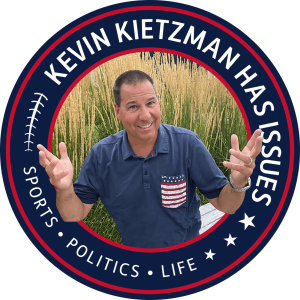 Tuesday May 16, 2023
FBI Busted- Lies About Cleanup, IRS' Big Switch, Miller Lite Goes Woke, Jax Mahomes in Court, Chiefs Sign CB, Frank Mason's Sad Story
   The Durham Report concludes the Democrats, the DOJ and the FBI had ZERO reason to investigate and then impeach Donald Trump for Russia collusion.  Zero.  Even worse, since it was almost 8 years ago when this all started, what the FBI is saying today is a provable lie.
   Imagine that... the IRS team investigating Hunter Biden the past couple years has been re-assigned and replaced.  Ya, our government is rocking!
   Miller Lite went full woke a month earlier than Bud Light but apparently nobody noticed.  Until now.  I've got the details.
   I had a strange encounter with Jackson Mahomes Saturday in KC and now we have new information about his assault charges case.
   The Chiefs sign a cornerback with local ties, Frank Mason has a really sad story about all his trophies and title rings and 3 locals won $50,000 last week playing the lottery.