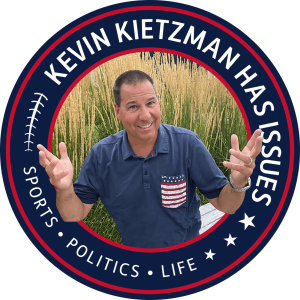 Thursday Nov 09, 2023
Election Reax all Wrong, Vivek Owns Debate, Beyond Meat Going Broke, Kelce Sexy in Argentina, Mizzou #2 Hoops Class, SKC Star Plays w/Torn ACL, Deion Slams Pros
   Well, one day is wasted for Republicans trying to win in 2024 as they all licked their wounds saying all the wrong things.  It's a total disgrace these supposedly smart people can't see what the hell is going on.  We need truth and honesty as fast as we can get it.  Vivek Ramaswamy dialed up a whole bunch of it at Wednesday night's GOP debate and he's never stood out more from all the run of the mill crap being spewed all over the place.
   Ever had a Beyond Meat burger or product?  Me either.  Shocker, they're going broke and may need the Dems to bail them out like they do with most electric cars.
  Travis Kelce is named sexiest athlete as he head to Argentina for the by week and some Taylor time.  Mizzou hoops has the second best recruiting class in college basketball, coach Prime says he's never coaching in the NFL and as the Chiefs don't play this week, the schedule looks really, really lame.