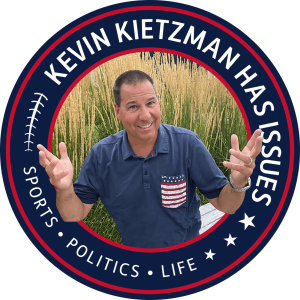 Thursday May 25, 2023
DeSantis Reboot is Next Week, A Better Reason to Boycott Target, Free Beer from AB, Andy Warns NFL Becoming Flag Football, Mahomes Mum on Bro, Klieman Rocks KC
   Day one was so rough for Ron DeSantis he's already announced his "Campaign Kickoff" will be next week in Iowa.  It was only one day, but his reboot will matter.  People are watching him early and it hasn't been good.
   We've got a much better reason to boycott Target than their pride sections... it's their official response to what's going on.  Words matter and Target is clearly not interested in half of Americans shopping at their stores.
   After the Bud Light debacle, the parent company is offering a rebate that if you're a smart shopper, it equals free beer.  And not just Bud Light, their other brands, too.
   Andy Reid commented about the NFL's new kickoff fair catch rule matching the college game and says if this league doesn't watch out, it will soon be flag football.  Meanwhile, his star QB politely isn't commenting about his brother's legal troubles.
   And KSU Football coach  Chris Klieman strolled into KC for a Catbacker event with a new contract, the Chiefs top draft pick and a Big 12 title ring.  He's also flush with quarterbacks.  Then, he dropped one of the best quotes of the year.  We'll tell you what he said.