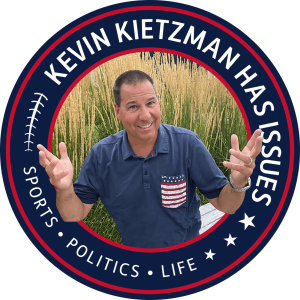 Tuesday Mar 14, 2023
Dems Destroying Finances, Big Thinker has Great Idea, Trump Attacks in Iowa, SW Air Motivates Flyers, Chiefs Sign Tackle
   Inflation, recession and bank collapses are just another by product of the Dems printing money they don't have for things we don't need.  What a mess.
   A big thinker from www.dailycaller.com has a great idea to fix all our federal government problems and I can't wait to share it with you.
   Donald Trump is in Iowa just blasting away at Mitch McConnell while going a little softer on Ron DeSantis.  Trump has a new way to campaign against the Florida governor that's a better idea than name calling.
   Southwest Airlines has turmoil everywhere but they're developing a new idea for boarding and getting off their airplanes that could save a lot of time.  It's nothing you'd ever think of and it may just work.
   And the Chiefs sign a tackle to protect Patrick Mahomes right at the start of free agency.  Now we know what their plan was all along.