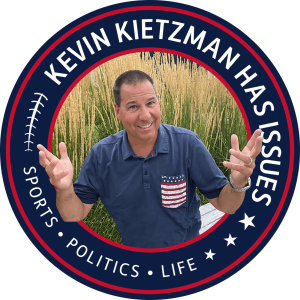 Friday Jan 13, 2023
Dems Coming for Joe, Tesla Slashes Prices, Julia Roberts Loses Her Family, Big Hoops Preview, Playoff Talk w/Pete Mundo
   All of the sudden out of nowhere, there are holes everywhere in Joe Biden.  Holes Dems are releasing and exploiting as it looks like they are done with The Big Guy.  This is so fun to watch.
   Tesla just cut prices by 20 percent to convince more people around the world to get out of their gas cars.  Is that really what this is?
   Award winning actress Julia Roberts lost her family and her name.  It's not as tragic as it sounds but you'll want to hear this.
   Kansas, KSU and Mizzou all have really important basketball games Saturday.  We preview what they all need to do to win and what a win or loss could mean.
   And we'll talk playoff football and the NFL's decision to play in Atlanta if the Chiefs and Bills meet in the AFC title game with Pete Mundo of KCMO Talk Radio 710.  www.petemundo.com