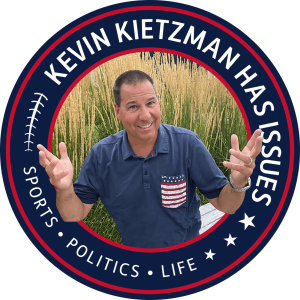 Friday Nov 10, 2023
Debate Ratings Disaster, Cuomo Right About Trump, Leipold Sought After, MU Needs Tenn Correction, Lee Sterling Picks
   The ratings are in and it was a disaster for the Ronna McDaniel led GOP as 71% fewer people are tuning in compared to the first debate.  There is no primary.  Trump is the nominee, this is all so stupid.  But wait until you hear the number of people that watched this week compared to Trump's last primary debate.  Even I couldn't believe it.
   Disgraced Governor Andrew Cuomo, like so many Dems, starts telling the truth when their career is over.  Cuomo says Dems are making a giant mistake in one way they are attacking Trump... and he's right.  We'll tell you what he said.
   Each week, www.dannyclinkscale.com joins me for a Patron's Podcast called Between the Lines 2.0 where we talk a lot of sports.  We had an interesting discussion about KU coach Lance Leipold's future.  We'll play a clip for you.
   Mizzou needs to fix the way it defends Tennessee and if they can, the next two home games can make or break a great season for the Tigers.  K-State should have little trouble with Baylor.
   And Lee Sterling joins us with his point spread picks from www.paramountsports.com 
Comments
(1)
To leave or reply to comments, please download free Podbean or