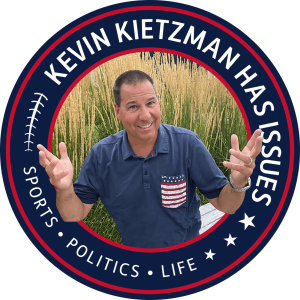 Tuesday Nov 14, 2023
DC March for Israel, Secret Service Under Fire, Reporter Ambushes Senator, Gary Woodland's Good News, Bills Play Giveaway, SKC is Superdog
   They are expecting tens of thousands of supporters of Israel to march in DC today and we can only hope all these things happening in America stay safe for everyone involved.  Our crazy times are getting crazier.
   The Secret Service is having a bad year as they couldn't figure out the White House cocaine scandal and now carjackers have broken into one of their vehicles and an agent fired a shot at three perps.  Nobody was apprehended or arrested and they don't know if the bullet hit the man.  It was Naomi Biden's detail.  What?
   A reporter goes a little too far on a train asking questions of a pro Israel Democrat US Senator... these Hamas supporters are a different level entirely.
   KU coach Lance Leipold says he's very optimistic quarterback Jason Bean will start against KSU Saturday.
   US Open champ Gary Woodland appears to be recovering well from brain surgery as he posts a photo hitting golf balls on X.
   The Bills play giveaway to the Broncos, who tried to give it back and Sporting KC is a huge underdog in the conference semi finals but have nothing to lose.