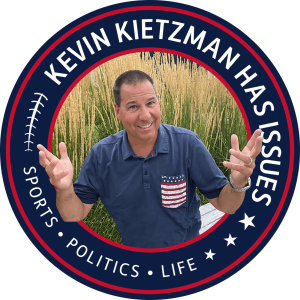 Friday May 12, 2023
Chiefs Schedule Brutal, Ted Lasso Trolls Broncos, Anderson Cooper Apologizes, Pilots Deserve More, Royals Walk Off Bunt
   The Chiefs schedule is out and it looks harder than a chess match against a computer.  The good news is the hardest games are at Arrowhead.   The bad news, I only see one team on the schedule that I don't think has a shot at the playoffs.  Then, I'll give you the one single most important game of them all that the Chiefs must win.
   You've heard of Ted Lasso even if you've never seen it.  The show is almost an homage to the sensibilities and kindness of the lead character, played by Jason Sudeikis, who is from KC.  We've got a clip for you where the coach talks about the Chiefs, the Broncos and something from Price Chopper you will never eat again.  It's fantastic.
   There is a lesson of acceptance in the Lasso clip and we draw a stark contrast when we share the hateful, divisive words from Anderson Cooper in an apology he gave on CNN after the network let President Trump hold a town hall.  
   Pilots are demanding more money and I've got two great reasons to give it to them.  The Royals get a walk off win with a bunt.  And our final final is a survivalist celebrity choosing meat over veggies.