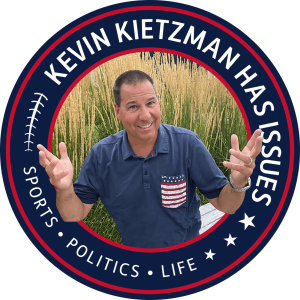 Monday May 08, 2023
Chiefs Kicker Stuns Graduation, Bob Huggins in Big Trouble, SMN Teacher Fires Back
   It's better late than never on a travel trouble Monday but we've got a couple great sports stories.  Chiefs kicker Harrison gave a commencement speech for the ages at Georgia Tech this weekend and it left a whole bunch of people in shock.  You'll love this.
   Bob Huggins is in big, big trouble after he spoke multiple slurs on a live radio interview.  He offended gays, trans and Catholics all in one fell swoop.  Who didn't he offend is the better question.
    And SM North English teacher Caedran Sullivan has penned another great story at www.readlion.com after the school district released a lame statement saying they don't support any of her views.