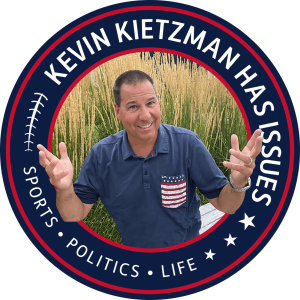 Tuesday Sep 05, 2023
Chiefs Game Week, KU/MU Rivalry Dead, CFB Stunners, Americans Losing Jobs, Trump Leads Biden
   It's Chiefs game week and of all the crazy stats over the past five years, week one may take the cake.  We get you ready to roll. 
   KU and KSU each got easy wins to start the season but it was something that happened during the game in Lawrence that takes the headline here.  The KU/MU rivalry is officially dead.
   There were three big stunners in College Football this weekend.  Coach Prime was ready, LSU and Clemson were not.
   A new report shows millions of Americans are losing their jobs to illegal aliens, it's called Bidenomics.  And a new poll has the left going crazy as it looks like Trump would beat Biden if the election were today.