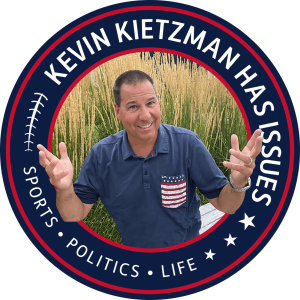 Friday Nov 17, 2023
Charissa Thompson Speaks Truth, MU's Big Rally, Two Documentaries Ahead, KCI Ranks Low, Lee Sterling Point Spread Picks
   The Thursday night football game was so boring after Joe Burrow got knocked out the biggest trending story was NFL anchor/reporter Charissa Thompson's admission on a podcast that they have to speak for coaches and teams from time to time.  EVERYONE knows this but the sports "journalism" community has just unloaded on her for speaking the truth.
   The Missouri Tigers were down 20 with just over 11 minutes to go but play lockdown defense the rest of the way to steal a win at Minnesota.
  A pair of documentaries are coming out in the next few weeks... one on the great George Brett.  Another on the not so great bank robbing Chiefs Superfan Chiefsaholic.
   The Wall Street Journal's list of top airports in mid size cities is not so kind to the new KCI.
  And Lee Sterling of www.paramounsports.com shares his thoughts on all our big games and is offerning 7 selections for $17 this weekend.