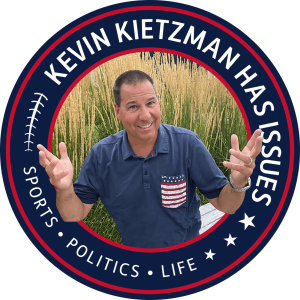 Friday Jul 01, 2022
Big 12 Needs Expansion, Mizzou Peril Ahead, Anti Racist Roads, Recession is Here
   With USC and UCLA joining the Big Ten, the Big 12 suddenly finds itself in solid position as the third most stable conference in college athletics.  That means one thing and one thing only... it's time to get aggressive and expand.  I've got two plans for you.
   Dennis Dodd of CBS Sports, who lives in KC, brings up the possibility of the SEC going after two more giant football schools like Clemson, Notre Dame, Florida State or Miami and booting Mizzou and Vanderbilt to make room for them.  This is getting crazy.
   We had a pair of Amtrak derailments and thousand of flights cancelled this week, so what is our transportation secretary talking about?  A billion dollar project for anti racist roads.  Unreal.
   And the Atlanta Fed says the quarter GDP dropped, which could be considered the first actual indicator of recession.  Also, Tim Allen blasts the woke new "Lightyear" movie and Kenny Chesney is headed to Arrowhead.